Hold it. Shirt, check. Trouser, check. Our wardrobe, check! Tartan check has always been a staple in our wardrobes; jammies, shirts and tops. Checkered prints are making their way on to our trouser, hairbands and even our underwear. From the classic 60's checker board print to the flannel shirts that lace the walk ways of Shoreditch. The checkerboard print revival is upon us. After being sighted in Marc Jacobs and Luis Vuitton's 2013 Spring collection, it would seem the trend just never fizzled out and is now making its comeback 3 years later. We were taken down with a psychedelic retro design in Luis Vuitton's runway which is again appearing on your own highsreets.
Our highstreet favorites have taken the trend into 2016 with a monochrome geometric twist to the classic check print. Topshop feature an on trend cigarette trouser and a skinny leg with a monochrome geometric checked print, taking us from the classic 60's print to our own seasons adaptation.
Trousers, check.
Each available at www.topshop.co.uk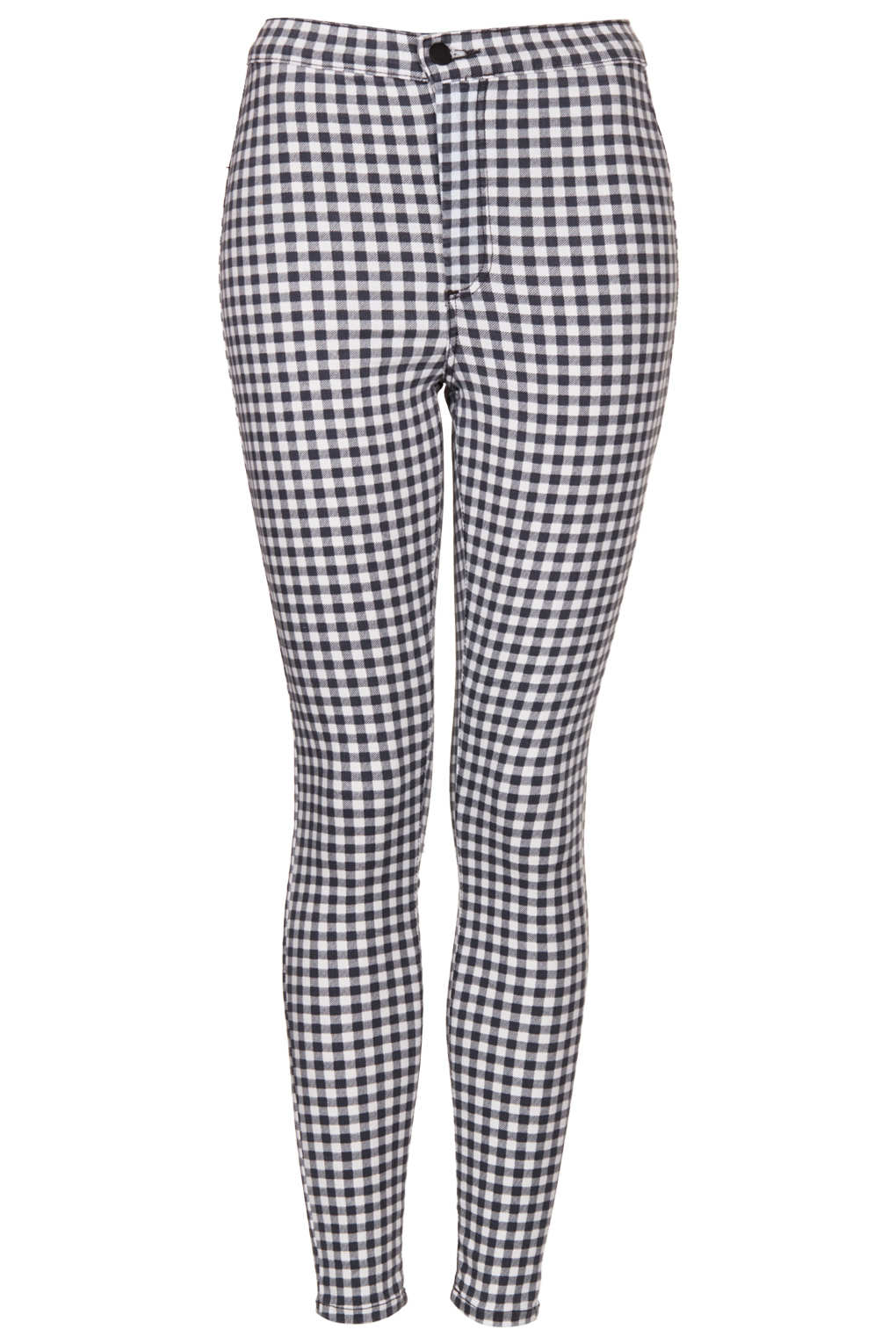 Topshop's revisiting of the print has given us the chance to look effortlessly bold. This trend is so adaptable for work, days out or nights out paired with a thin stiletto. Another highstreet brand taking our staple check flannel shirt and making it fresh and new with prints and colours for Spring 2016.
2. Shirt, check.
Both can be found at www.asos.co.uk
The flannel shirt adds this element of androgyny to our wardrobes, keeping its place in our must-have wardrobes all year round. Asos are working with the classic checkered shirt print, reviving it with a fresh colour gradient from burgundy to deep navy. Asos are keeping the trend running with the classic flannel shirt but taking it with Autumn colours contrasting with a slick white line for the checkered detail.
So will check be taking our spring wardrobes by storm? Yes… yes it will.
You might also like