Think clean and bright, LUX* Belle Mare hotel is an absolute dream.
We had the pleasure of experiencing LUX* Belle Mare Hotel Mauritius in true style. From super friendly staffs, to an excellent selection of cuisines, an incredible swimming area and a sea view like no other.
Check out the reasons why LUX* Belle Mare gets a 5 star rating from us.
LOCATION AND ROOMS
Offering a brilliant guest-room, as well as a private balcony overlooking the tropical gardens. The view from the hotel room will literally have you glued in-doors. This island is a 10-minute boat ride away from Bella Mare's dive sites and about an hour from the airport.
FOOD AND DRINKS
LUX* Belle Mare offers a variety of dishes. With no less than ten food and beverage outlets you can dine around the world in style in one place. Most important is how they can take you from fine-dining to street food in an instant. You can visit the home style Chinese cooking at Duck Laundry, international dining at Mixe, fresh-from-the-sea fare at Beach Rouge, Latin American flavours at the Gourmet Food Truck, Indian cuisine at Amari by Vineet, and herb garden cooking masterclasses. Freshly roasted coffee at Cafe LUX*, craft beers at the K-Bar and a unique sensory experience at the Tea House, this is real life living your best life.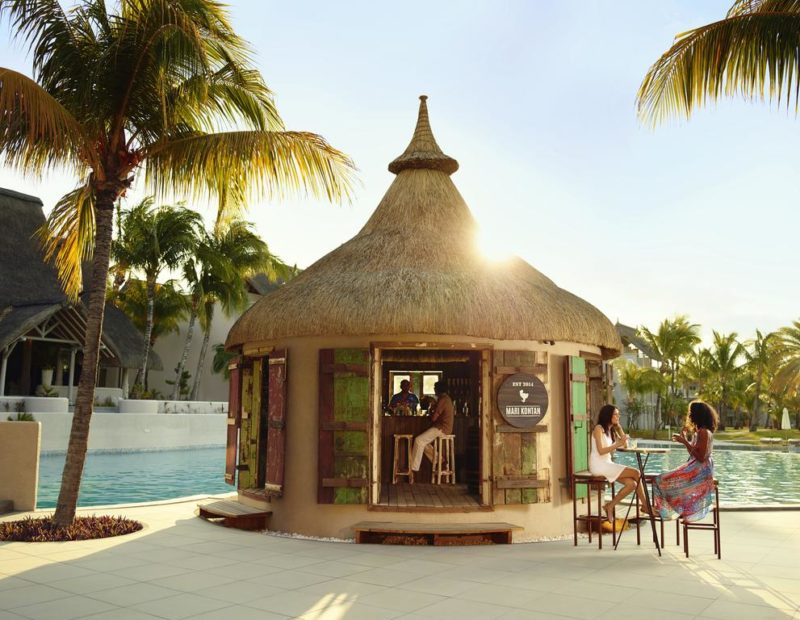 FACILITIES
LUX* Belle Mare offers a Bar Beach, Fitness centre, Kids' club, Laundry, Parking, Pool, Restaurant, Room service, Sauna, Spa, Steam room, Tennis court as well as Wi-Fi.
SERVICES
LUX* Belle Mare allows you to embrace your plant-based lifestyle even on holiday. With a line up of snorkelling adventures, yoga sessions, island feasts and even picnic baskets for excursions. They enable you have family time and also romantic options for honeymooners.
LUX* has a decent gym and really cool spots all around the resort that will have your Instagram popping through out your stay. We particularly love the phone booth area and also the aromatic home-roasted coffee served at Café LUX* is one to remember. Some other spots we adore includes the ice-cream parlour as well as the beer academy.
You can also indulge in a sweet-scented spa time, experience a non-invasive facial treatment, work on your swing at one of three golf courses or explore the marine life in style. In addition to this, guests get to indulge in games and win cool prizes. There is no dull moment at LUX* Belle Mare Mauritius.
STYLE
Besides it's astonishing sea view, powder-soft sands, beryl-blue waters and coconut palms. LUX* has the island's largest swimming pool and it is magical.
There is also an access for guests with disabilities. Three rooms have handrails and all public areas which is wheelchair-accessible. There's lots of kids stuffs to do. With a kids' and teens' club, having its own spa treatment room, a cinema paradiso with popcorn near the beach, homemade ice cream kiosk and bike rides.
Finally, with an array of options and spots on the island to make your stay worthwhile. We highly rate LUX* Belle Mare and definitely recommend it if you're visiting Mauritius this summer 2019.
You might also like